but writing about them is a struggle.
End the struggle and improve your blog writing. The world needs to read what you have to say!
Do you want to blog, but don't know how to write?
Hey you, the world NEEDS what you have to offer. Don't let your lack of writing skills keep you from starting a blog. Sign up for my free five-day email course to improve your blog writing skills.
Your message will come across with more power when your writing is engaging and easy to understand. If you don't feel comfortable with writing, don't worry. I'm here to help!
Almost everyone I know has an intriguing idea for a novel or a fascinating story about their own life. How about you? Even if you've never written before, you can start now. 
Improving your writing skills can help in your professional or personal life.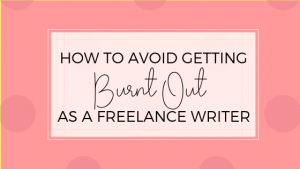 People who knew I was a freelance writer thought it was so cool whenever I mentioned it, but I was bored to tears. Or sleep,
Read More »